Topic: The Redemption Project
Back at the beginning of time, God planned something quite unexpected – a Redemption Project! How he brought this wonderful project to a climax is a stunning story: involving remarkable circumstances, flawed people, unbreakable promises and a faithful Son. Come and investigate the lives of three of these flawed people and marvel at the Son, Jesus Christ.
Come and join us this year, as we learn from God's Word together.
Speaker: Lesley Ramsay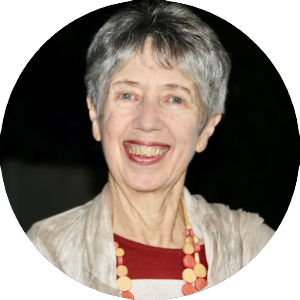 Lesley is married to Jim and they have 4 children, and 12 grandchildren. She became a Christian as a teenager and loves spending her time explaining and showing women how to follow Jesus.
Lesley has lived in Sydney all her life and thinks Sydney has the most beautiful harbour on earth. She now lives in Terrigal on the tropical Central Coast about an hour and a half north of Sydney. She loves reading novels to relax (a hangover from her former life as an English teacher), walking by the beach, listening to jazz music, designing and making quilts for her grandchildren, and Jim!

Lesley is thrilled to be coming to Christchurch to teach the Bible once more – one of her favourite overseas cities.
Conference Details
Saturday 16th September 2023, 9:15am – 3:15pm.
La Vida, 34 Hansons Lane, Christchurch.
Prices include GST
$30 student/pensioner
$44 early bird
$50 from August 20th

Morning tea is provided. You are welcome to bring your own lunch and a range of cafes and eateries are a 10-minute walk away at Church Corner.
Talks
Talk 1 – Abraham
Talk 2 – Joseph
Talk 3 – David

Register
Registrations are now open. Online registrations close on Sunday 10th September.
Registrations are provided by Humanitix.
Listen/Watch/Share
Listen to Previous Years
Watch Video Highlights | Photo Highlights
Share WCC With Others